No two weddings should sound alike. MixPacific aims to build the perfect playlist that reflects both partners' music interests and compliments your venue.

We love to make people dance and have the musical knowledge and mixing skills to keep it fresh.

Working with you closely throughout the entire wedding planning process, we like to include a meeting in advance to review event details and discuss musical preferences.

Music is available for ceremony, cocktail hour, dinner and reception. After-party DJing is also available as an add-on. Light emceeing is provided, which includes announcements and introductions.



Stephanie & Stephanie (Brookview Ranch, Agoura Hills CA)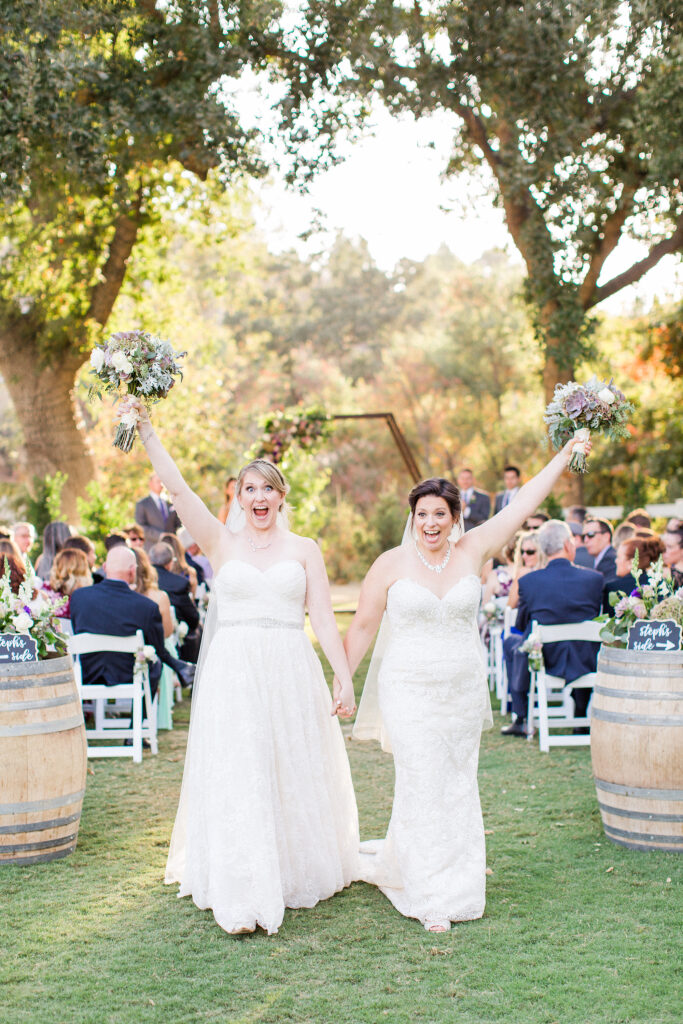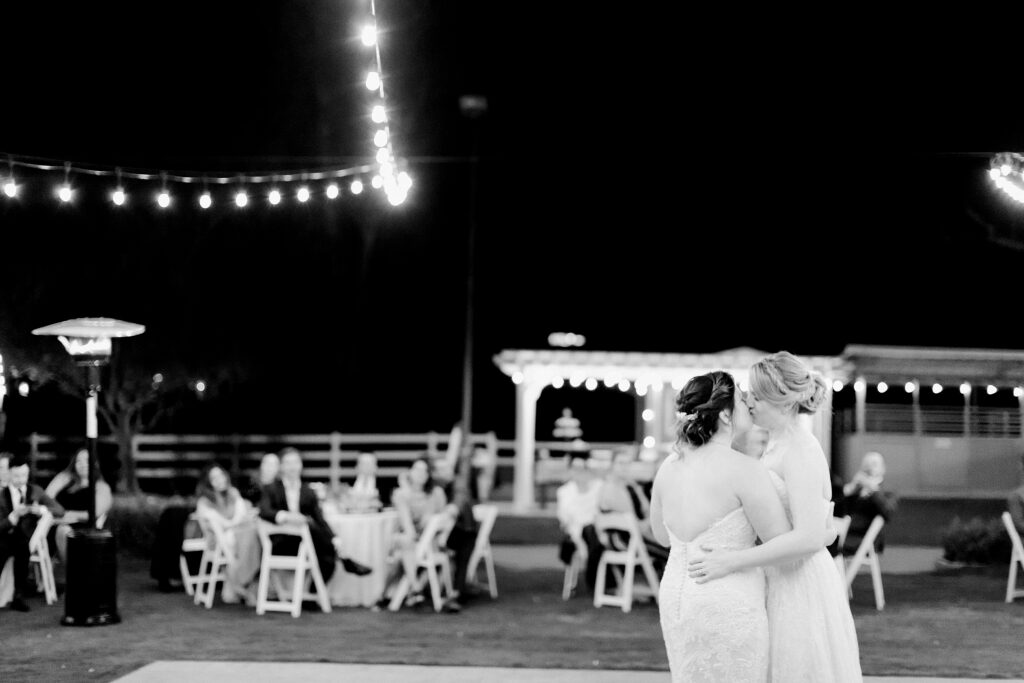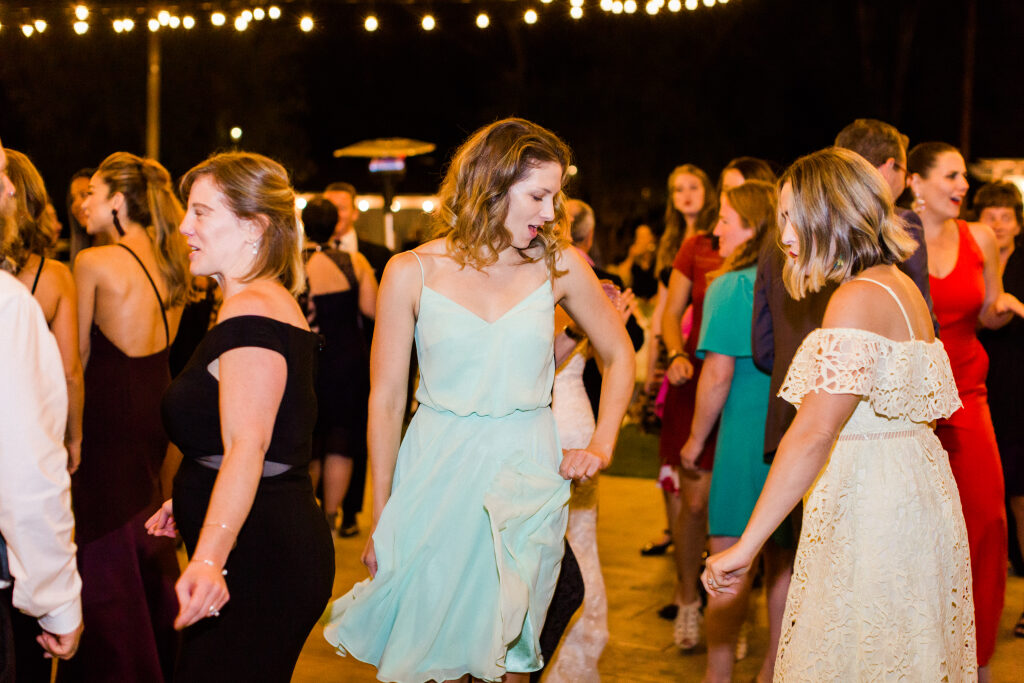 Dan is truly one of the best hidden gems of a DJ in Los Angeles. His music knowledge is beyond extensive, he has a killer vinyl turntable system that looked amazing at our wedding, and he was an absolute joy to work with. He paid close attention to our music likes and dislikes, and was very easy to communicate with prior to the wedding. We met in person and had great email correspondence about our vision for the big day. On the day of, he was able to read our wedding crowd perfectly! I don't think the dance floor was EVER empty, and people kept commenting to us throughout the night how great the music was. He even managed to fix the not-so-fabulous sound system that our venue made us use by bringing a few extra speakers that made all the difference. From setting up the sound system for our ceremony (different location from the reception), to the Motown vibe of the cocktail hour, to classic wedding songs during dinner hour, to the fantastic mix of all genres and time periods of music for the reception, Dan was absolutely amazing. He made all of our music choices mix together beautifully and we are so thankful we had him as our DJ. We cannot recommend him enough! -Stephanies
First Dance: Ingrid Michaelson – The Way I Am
Julien & Tanya S. (Caravan Outpost, Ojai CA)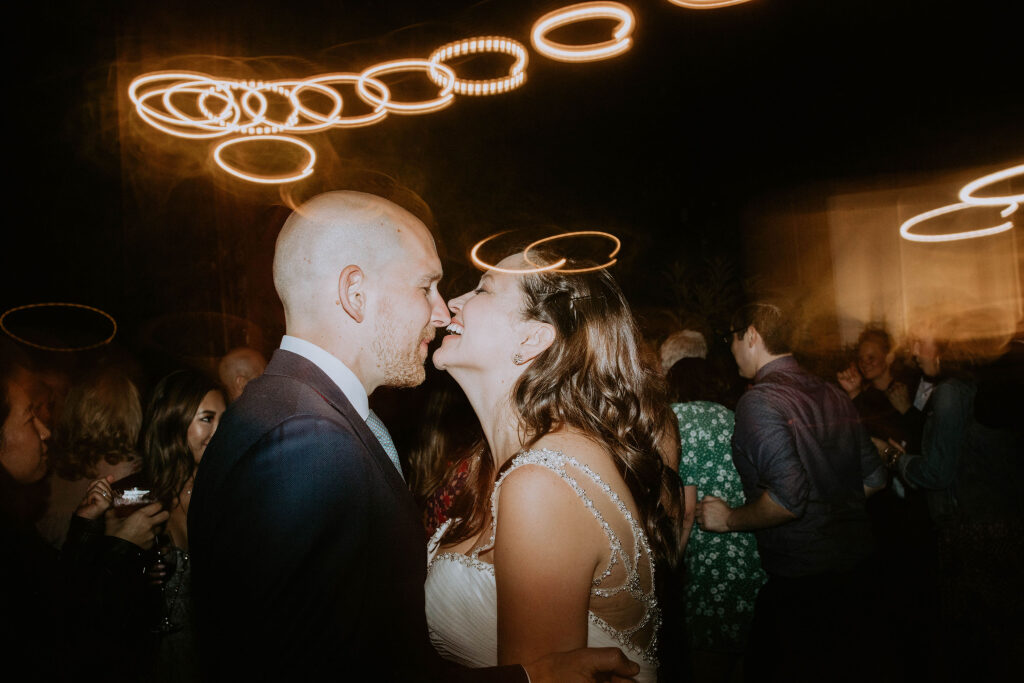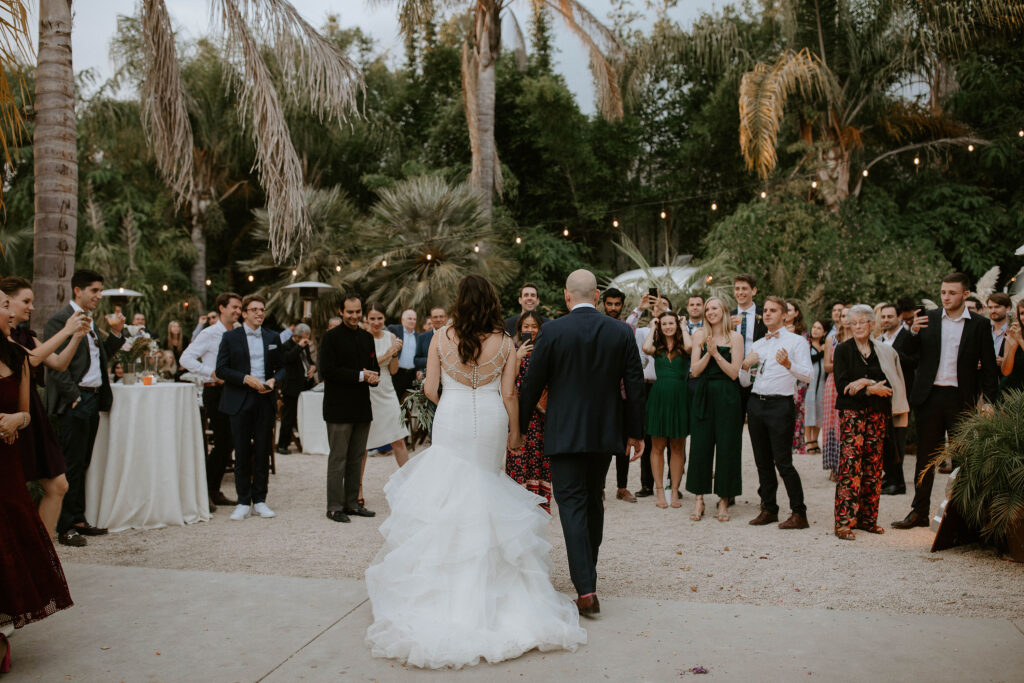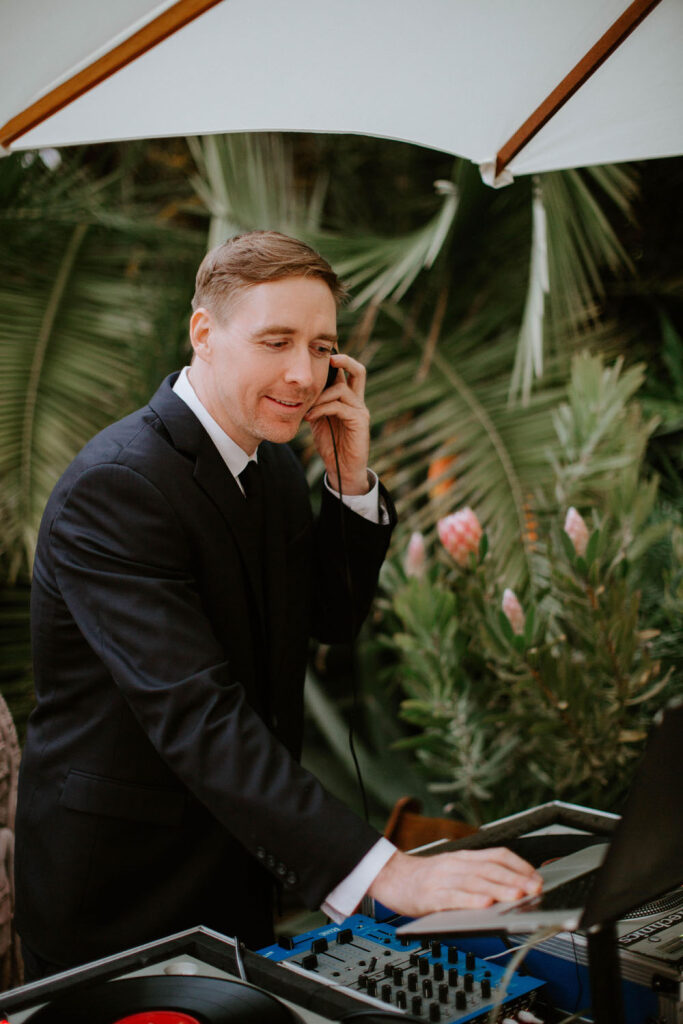 Dan was amazing and ensured the wedding was a success. From working with us ahead of time to think through music themes and songs, all the way to last minute wedding ceremony adjustments; Dan executed very professionally and seamlessly. He created the perfect festive atmosphere before the ceremony and at cocktail hour. After dinner, he turned it up and had the whole family dancing until the end. He managed to read the group and build the energy, while always staying discrete in the background. The most picky of guests danced all night, without the traditional wedding songs. After the wedding, many people came to us to point out how amazing Dan was. -Julien & Tanya

Recessional Song: Majid Jordan – Her

Ben & Caley O. (Caltech Athenaeum, Pasadena CA)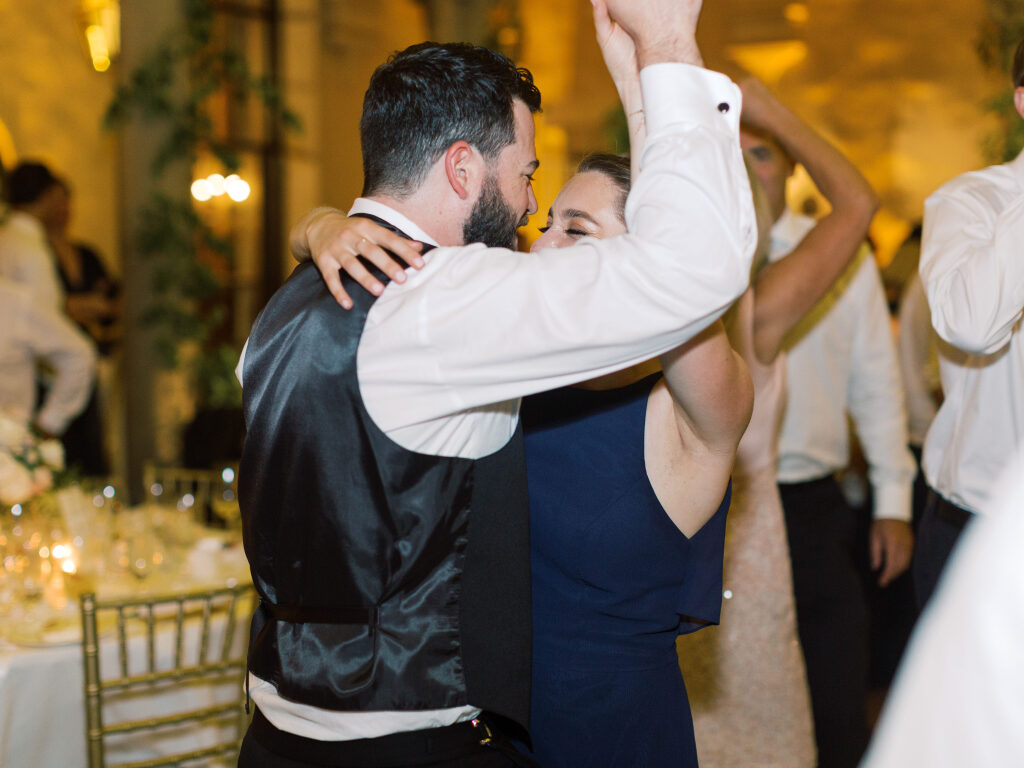 Dan was initially recommended to us by our planners and we are so happy that we chose him to DJ our wedding. From the initial planning call through to selecting a playlist, he was great at tailoring things to our specific needs and putting us at ease. On our wedding day, Dan was a fantastic partner to our other vendors, did a great job MC'ing the ceremony, and got everyone out on the dance floor. We could not recommend him highly enough!" -Ben & Caley
First Dance: The Beatles – Something
Alli & Claire K. (Malibou Lake, Malibu CA)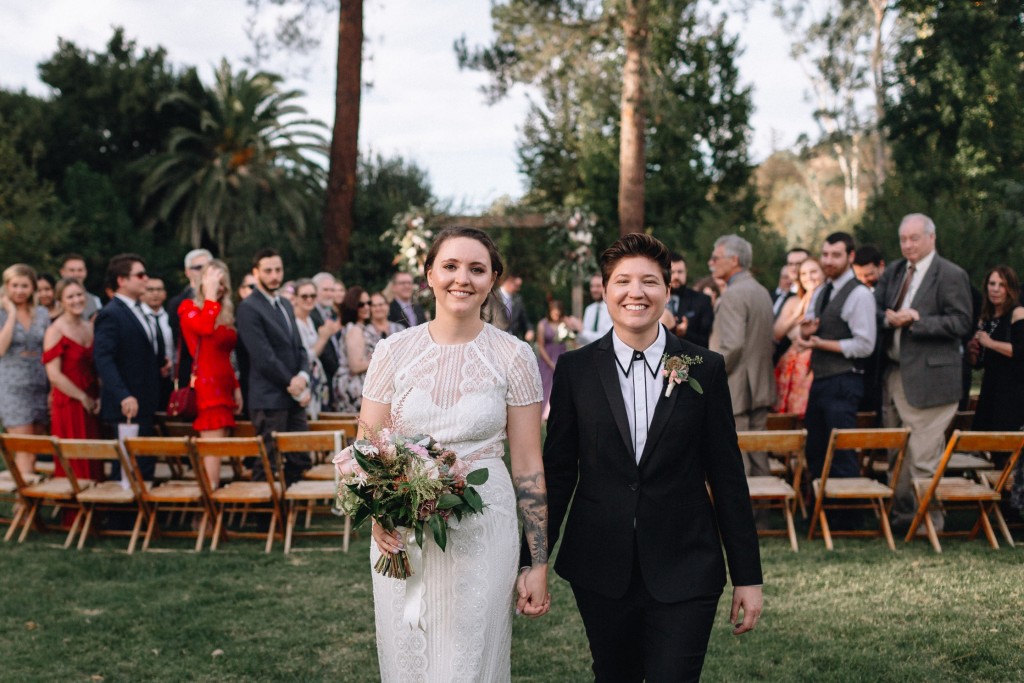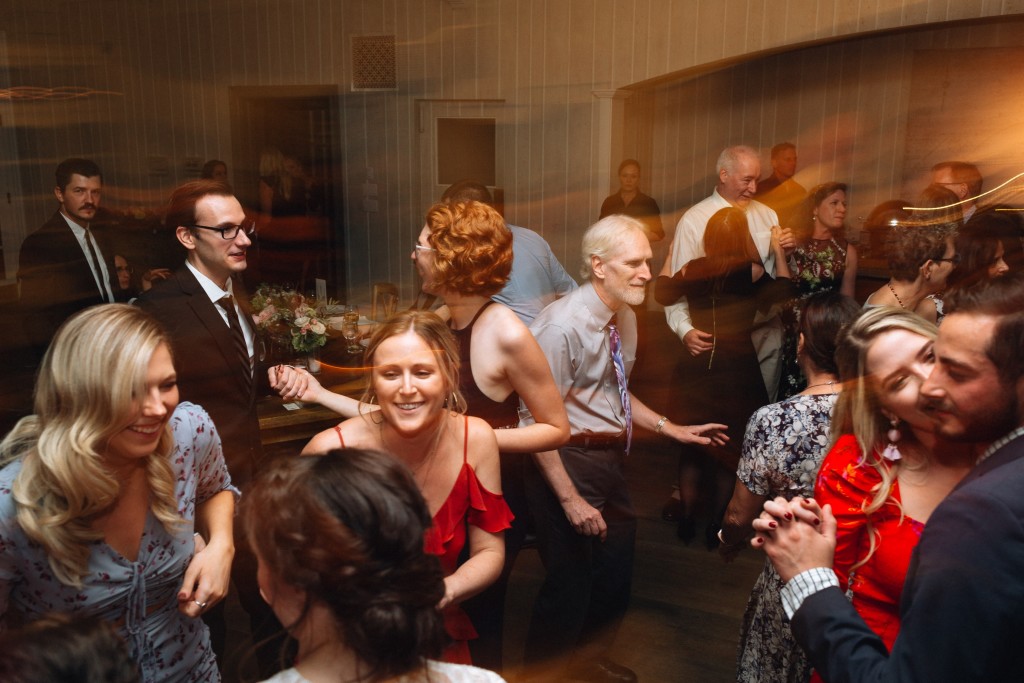 Dan came highly recommended to us by our wedding planners and we couldn't have been happier with our choice. We met him before the wedding and let him know what songs we had in mind. He created a personalized playlist just for us that included every song we wanted and similar songs. He effortlessly made jumps from genre to genre to ensure that everything we wanted to hear, played. After the wedding our guests raved about how great the music was and how happy they were to be dancing the whole night. -Alli & Claire
First Dance: Ellie Goulding – How Long Will I Love You

Diana & Brad S (Calamigos Ranch, Malibu CA)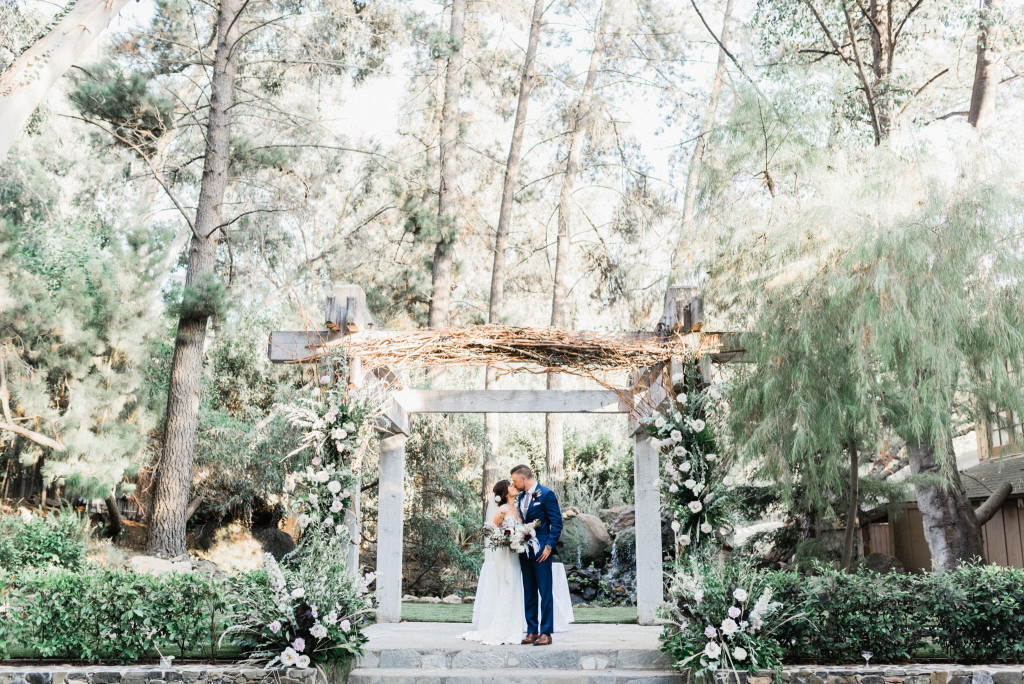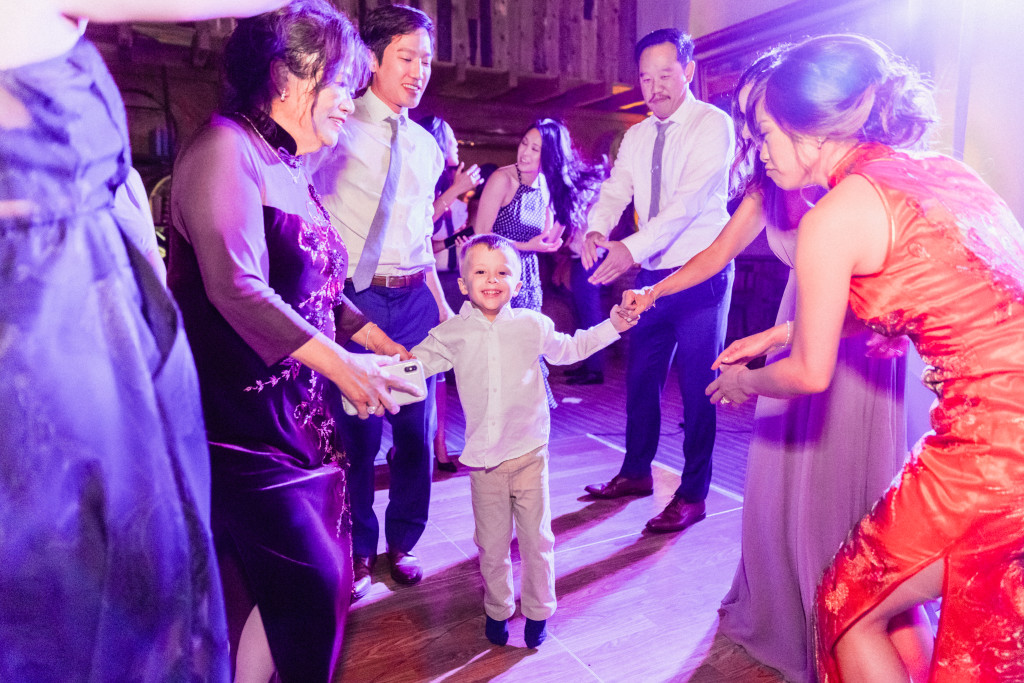 MixPacific was incredible to work with for our wedding. We spent time discussing our vision for our wedding and how important it was for us to have the music reflect our personalities as individuals but also as a couple. Dan made sure to check in with us and worked really well with all of our vendors. Our family and friends couldn't stop raving about how smoothly the wedding went and also how awesome the dance party was! Dan is not only extremely personable but also so professional and kind. We cannot recommend MixPacific enough for any event and especially a wedding where you will know that no one will be disappointed! -Diana & Brad
First Dance: Miguel – The Thrill

Jo & Packy (UTEC, Lowell MA)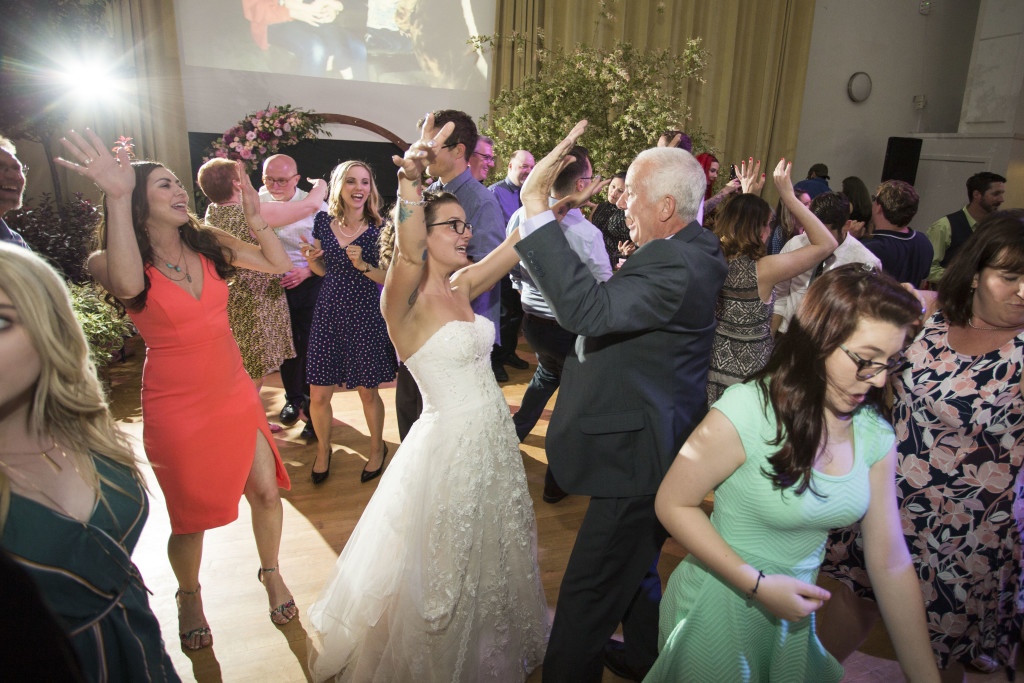 MixPacific is the easiest decision you will ever make. Our guests didn't stop telling us how amazing our DJ was for weeks and months after our wedding day. Song after song, Dan had our guests on the dance floor enjoying the night for the entire evening. From beginning to end, he knew exactly which tunes to play and truly created a memorable night. After a seamless planning process, a few chats about what we were hoping for, and done – Dan nailed it. If you want someone who is going to help you create the most memorable night of your life, that you will not forget and your guests won't forget, Dan is the person you need. We cannot recommend him enough! We were happy to have him there to DJ and to play such a large role on our wedding day. Thank you! -Jo & Packy
First Dance: Ella Fitzgerald And Louis Armstrong – They Can't Take That Away From Me

Lizzie & Charlie B. (Joshua Tree, CA)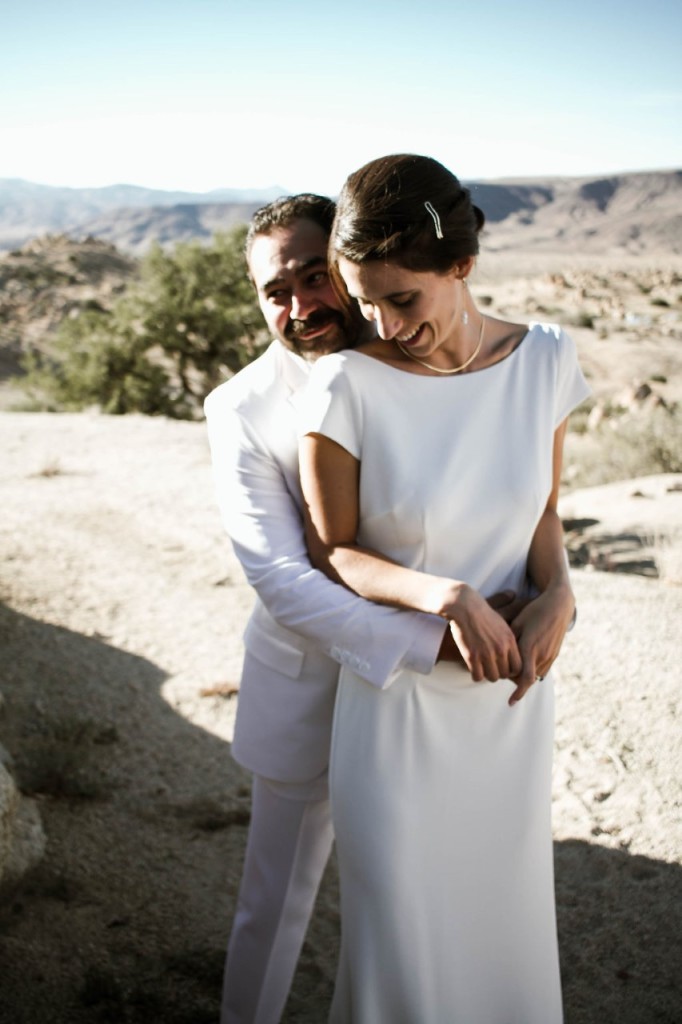 When our DJ cancelled on us two weeks before our Joshua Tree wedding, we naturally freaked out. But MixPacific answered the frantic call and we couldn't have been happier. Sometimes things work out for the best… Dan got right on it, heard us out about what we wanted to hear (funk, soul, 80s, and trap) and where we wanted him to work his magic. We were fortunate to have amazing food and an incredibly beautiful venue (Le Haut Desert Aerie in Pioneertown, CA). But what does everybody remember the most, and keep gushing about? The music and dancing that night! We had a blast ourselves. But our families and friends had the time of their lives, getting down like we've never seen! We are so grateful for Dan's professionalism, talent, and fun-loving vibe. As it turns out, we really lucked out with the other guy cancelling! -Lizzie & Charlie
First Dance: Velvet Underground – Pale Blue Eyes
Lauren & Mike P. (NYLO Hotel, Rhode Island)   photos by KC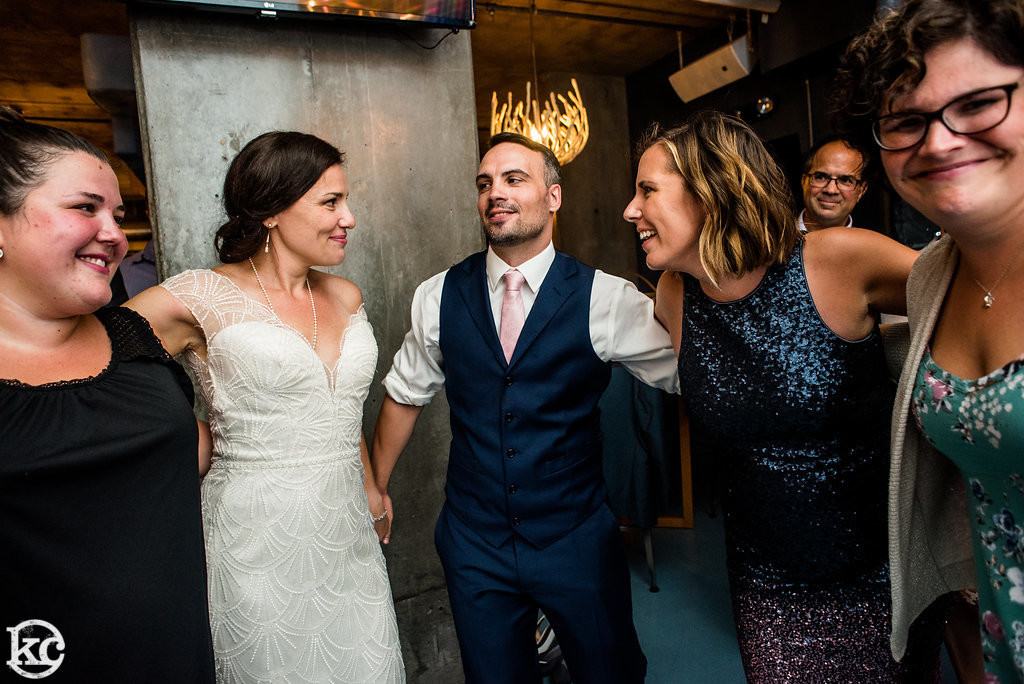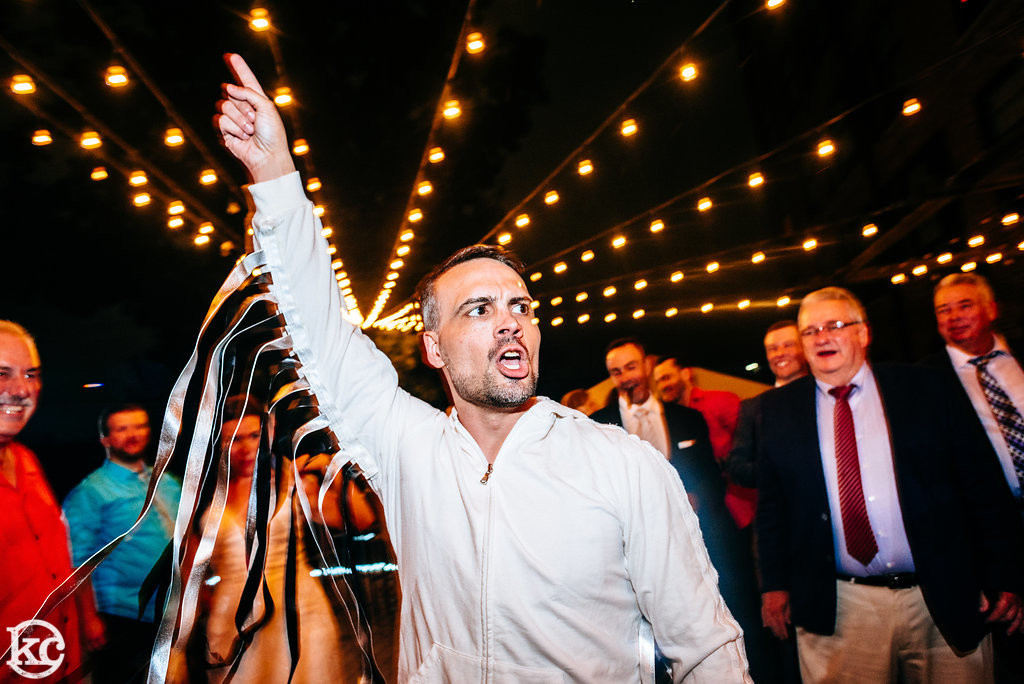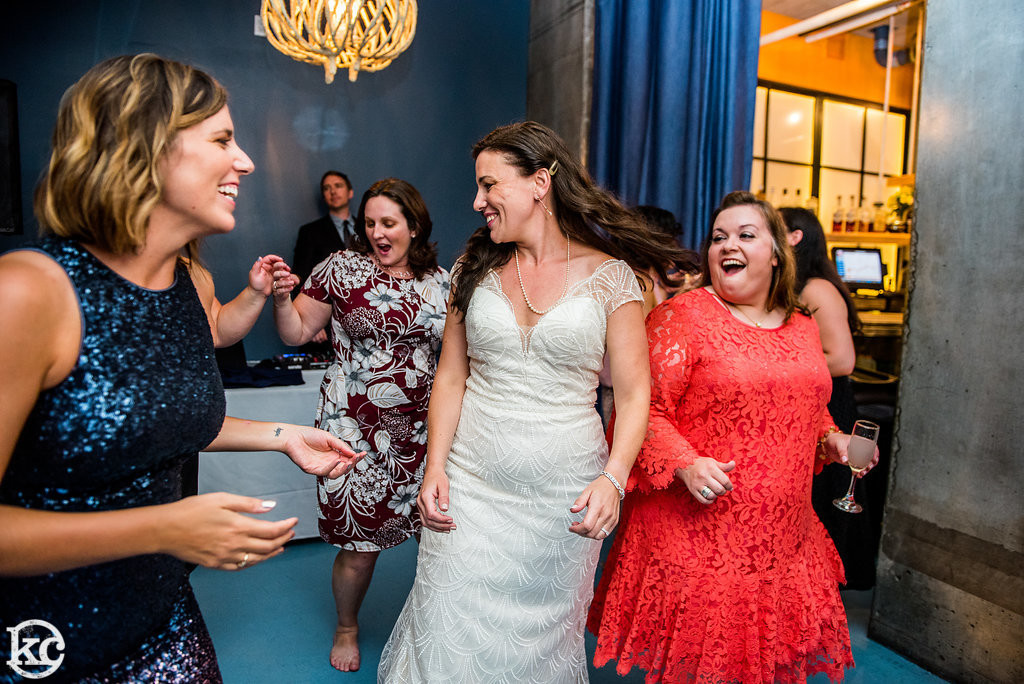 We're so happy we had MixPacific at our wedding! Dan worked with us a lot before as we identified multiple songs for our ceremony and special dances. His mixes for both our cocktail hour and our reception were perfect and exactly the vibe we were going for. He also had to contend with a change of weather and therefore a change of setup from outdoors to indoors and he did it seamlessly while still keeping the party dancing! As time got away from us, Dan kept us on track to make sure we incorporated all of the pieces of the night we had planned. He even worked in a surprise from my husband the day of! I definitely recommend MixPacific. Easy going, flexible, and professional all while delivering an awesome mix that made the night more memorable! -Lauren & Mike

First Dance: Ingrid Michaelson – You And I

Brian & Cayla D. (Villa Cimbrone, Ravello Italy)   photos by Greg Finck Photography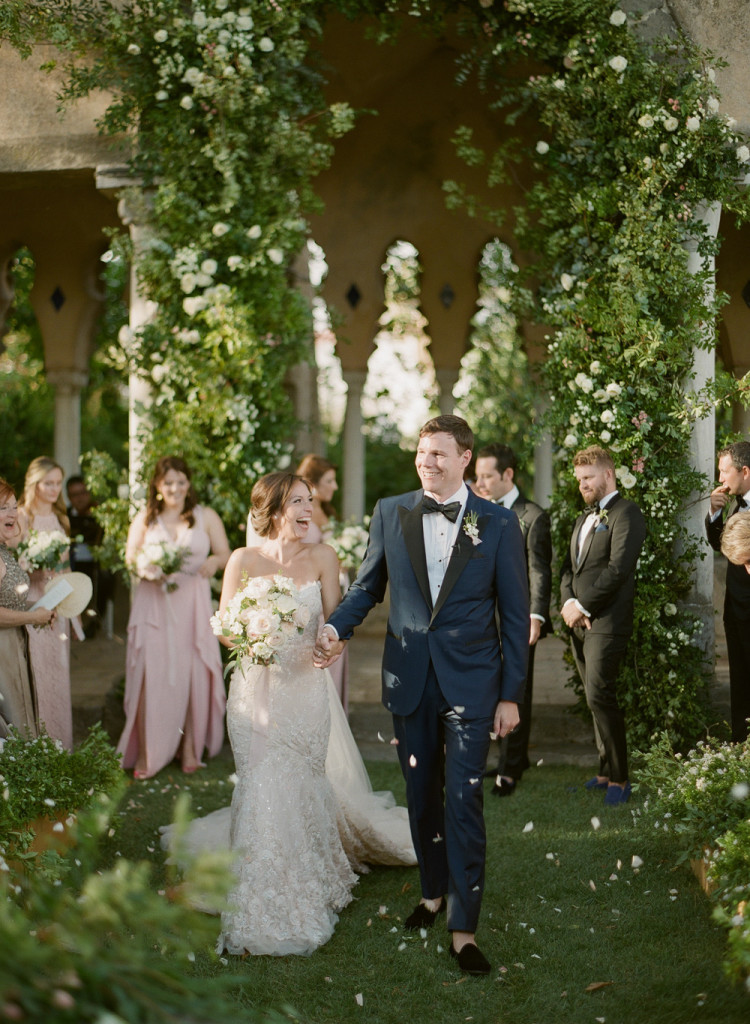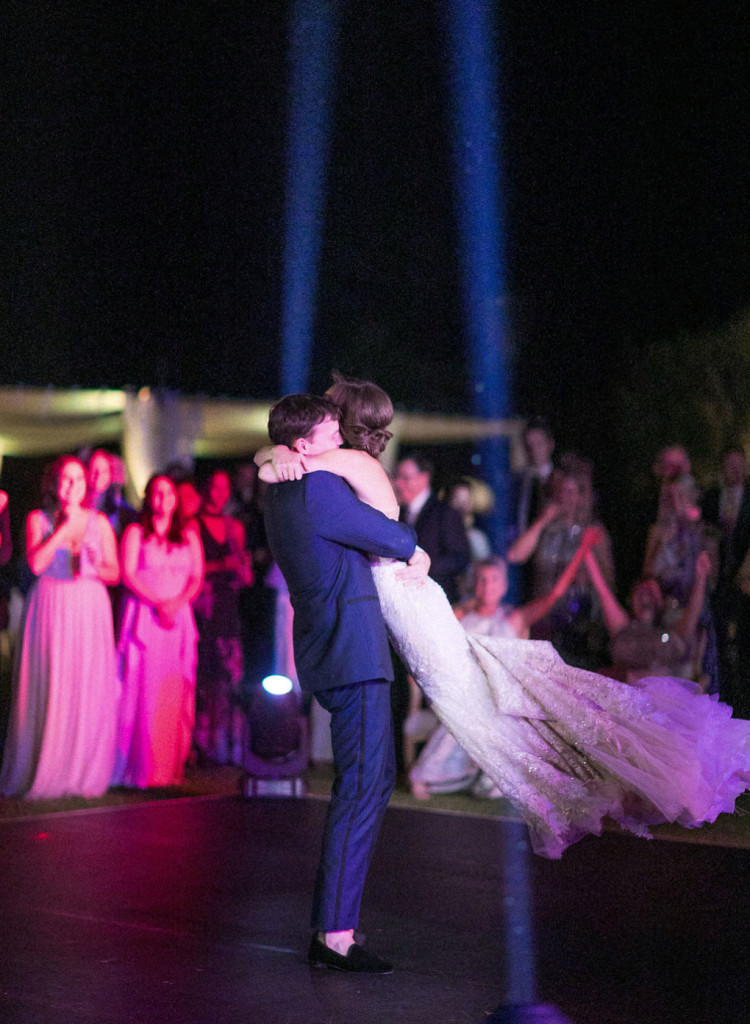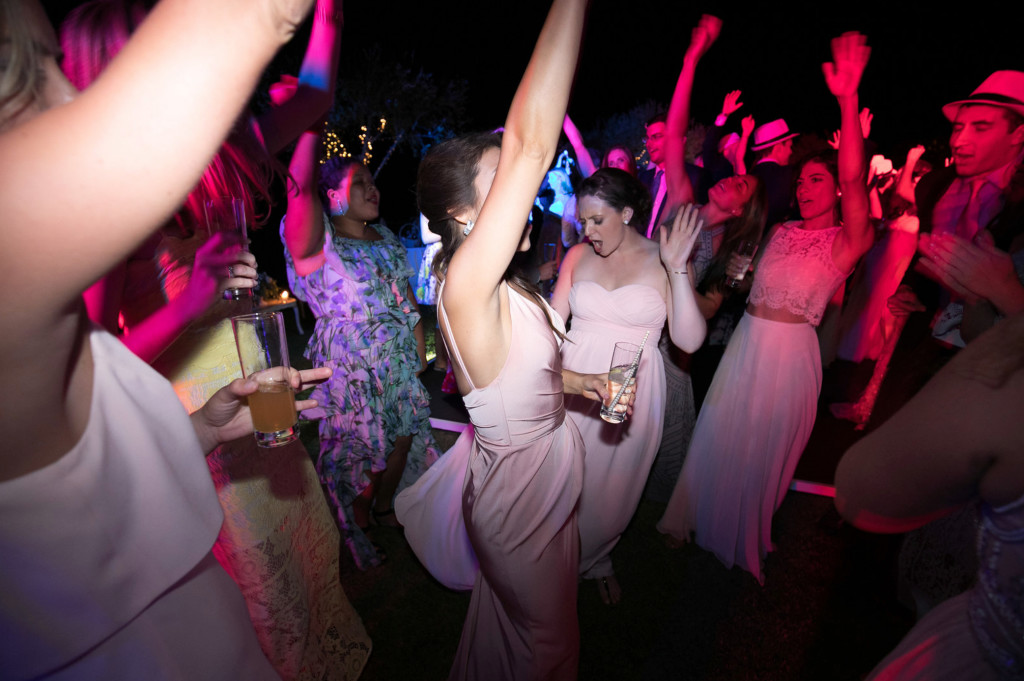 DJ Dan was easily the highlight of our wedding weekend! He worked so thoughtfully to curate playlists for three of our events, perfectly capturing the right vibe, tunes, and energy for each. The compilation of music was totally "us," and our friends and family simply did not want to stop dancing. We gave Dan a theme for each event, and he nailed all of them! He was also very easy to work with, particularly since we had an international wedding that required slightly different equipment. Our wedding would not have been the same without him, and we would absolutely recommend MixPacific to anyone looking to hire a DJ! -Brian & Cayla

Last Song of the Night – Backstreet Boys – I Want It That Way (Group Singalong)
Lauren & Jamey V. (Evergreen Lodge, Yosemite CA)   photos by Simone Anne Photography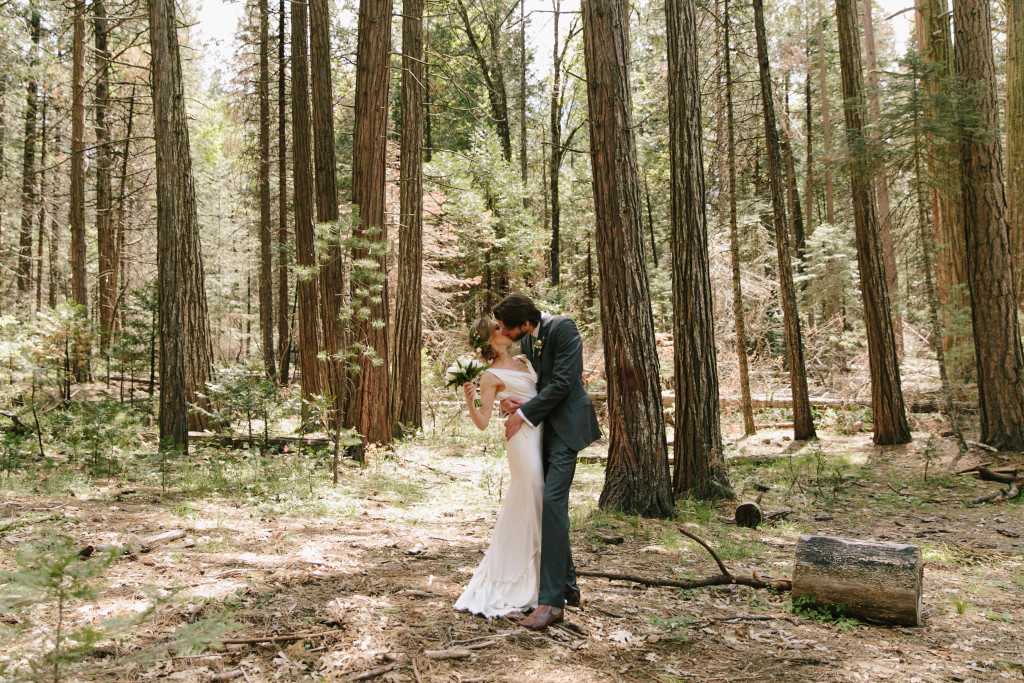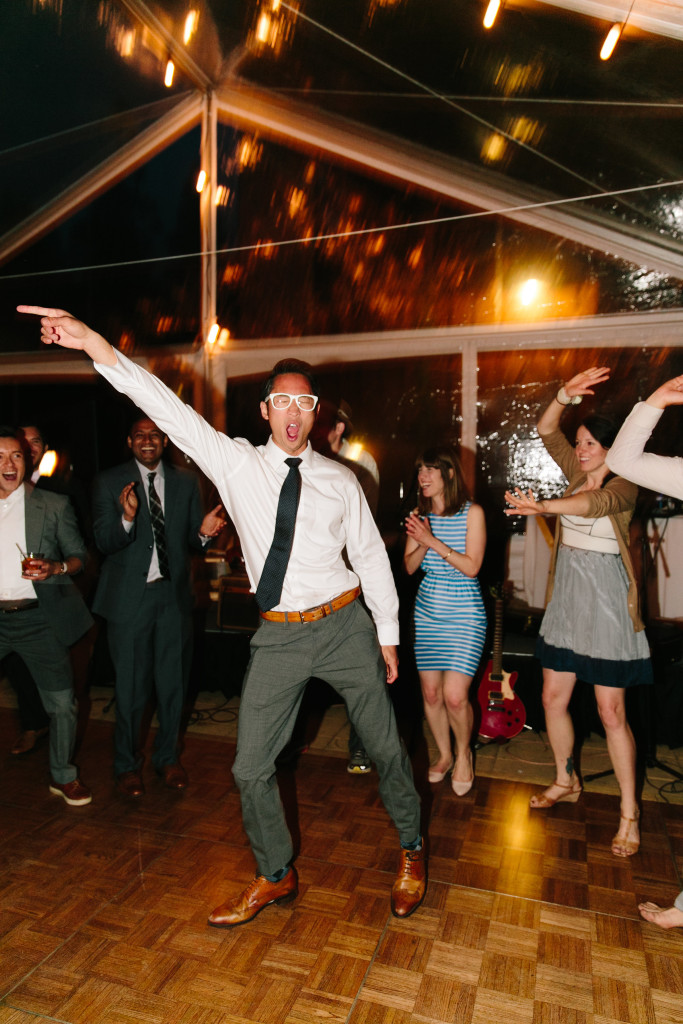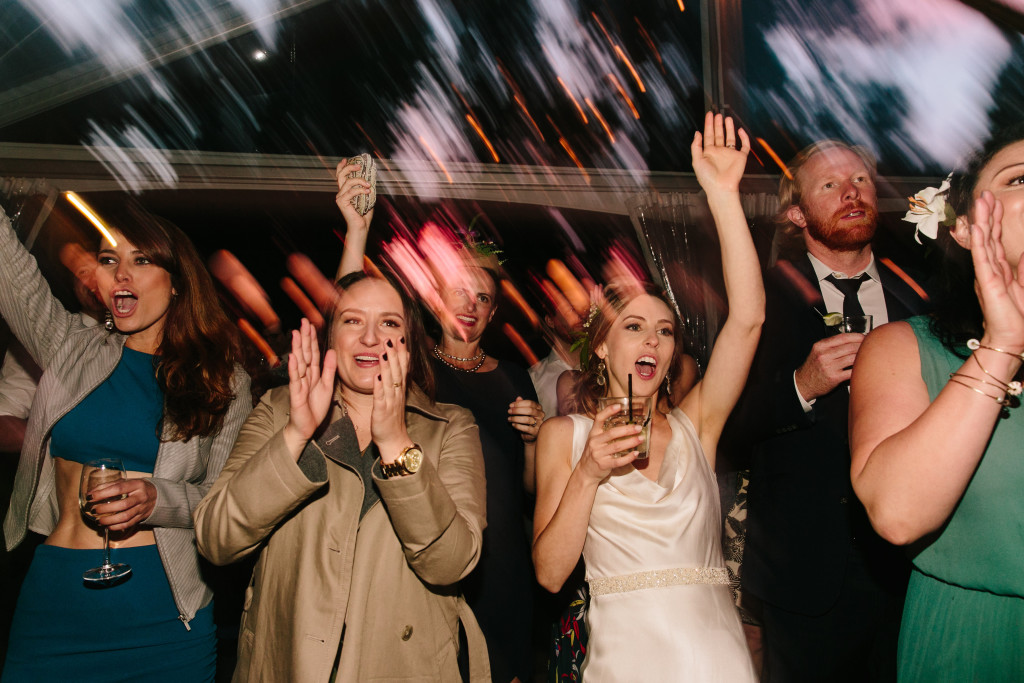 I first heard Dan spin at a friend's wedding in LA, and I was so impressed by how he seamlessly melded so many different requests and genres that he instantly shot to the top of the list of DJs my then-fiancee and I were considering for our own wedding. And our intuition was right – he was the perfect DJ for our outdoor wedding. Not only does Dan know his music, he is incredibly personable and takes the time to curate mixes according to your tastes and requests. He's also logistically flexible. We had our ceremony in a forested area (with no central power) about 1/4 mile from our reception site, and Dan executed our processional and recessional songs just as we'd planned, before rushing back to the reception site to start the cocktail hour music and announce our arrival. He then made sure to keep us all on track with timely announcements and introductions for all the planned toasts. And that was only half of the night. After dinner, he helped manage the sound for the live set a few of my friends and I played (after having helped us set up earlier), and then presided over an amazing dance party that some of our guests still rave about. After all that, I wasn't the least bit surprised when two of our friends subsequently had Dan DJ their wedding – which, of course, also rocked. -Lauren & Jamey

First Dance: Fruit Bats – You're Too Weird

Josh & Charlotte Z. (Private Estate, Pasadena CA)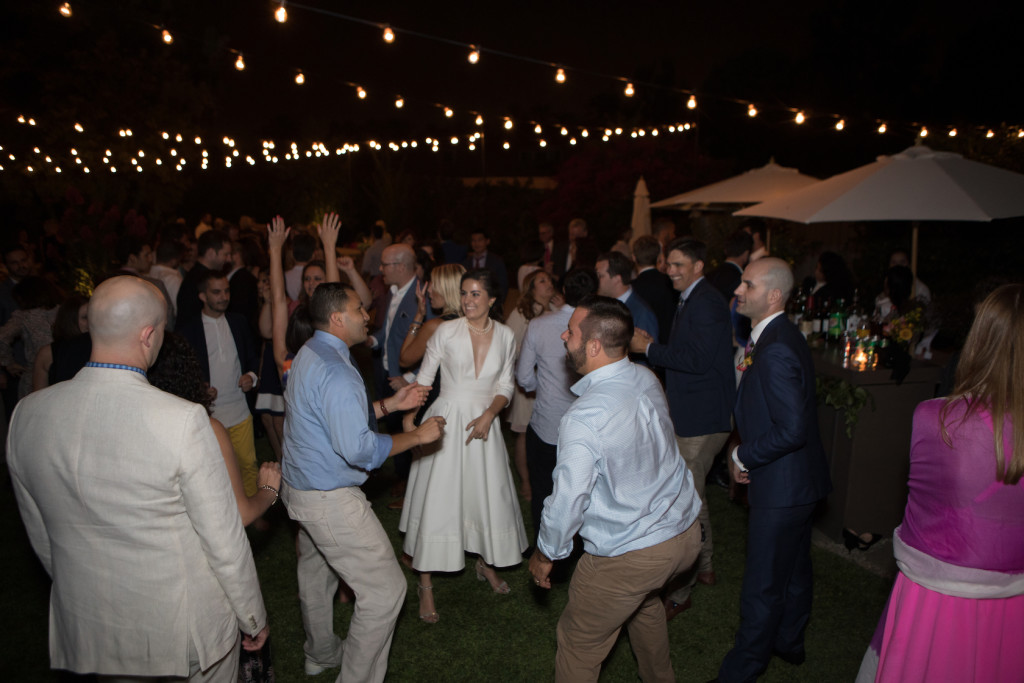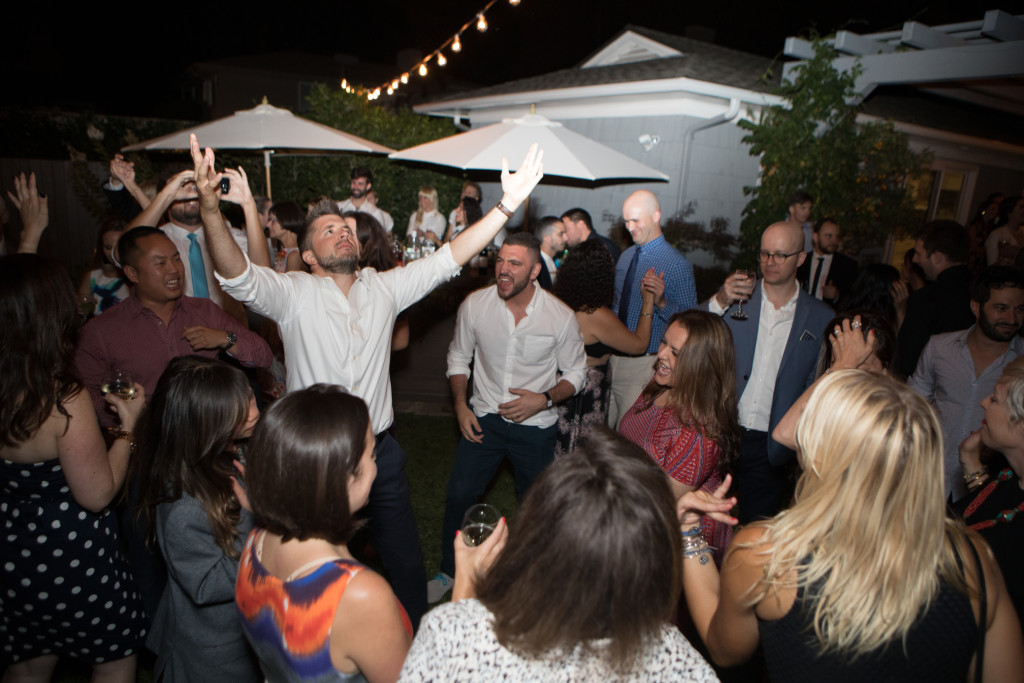 MixPacific is the best. There is no other way to say it. Dan really brought our wedding reception to life. The music flowed perfectly throughout the evening. It set a lovely ambiance during the cocktail hour and dinner. Then it ignited the party with a perfect combination of hits and eclectic favorites that brought everyone out of their seats. We requested none of the traditional wedding songs and MixPacific blew it out of the park. In our opinion, our party would have been a dud without Dan. He is the best DJ out there, whether you're getting married or just having a party! -Josh & Charlotte

Brendan & Taylor P. (La Chereya Estate, Palm Springs CA)   photography by thevondys.com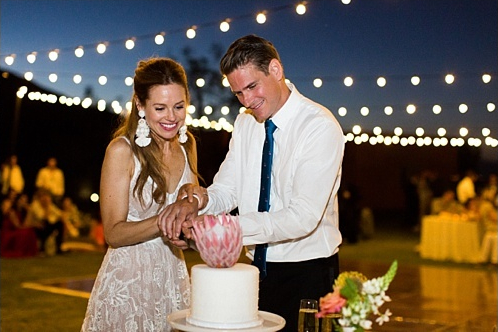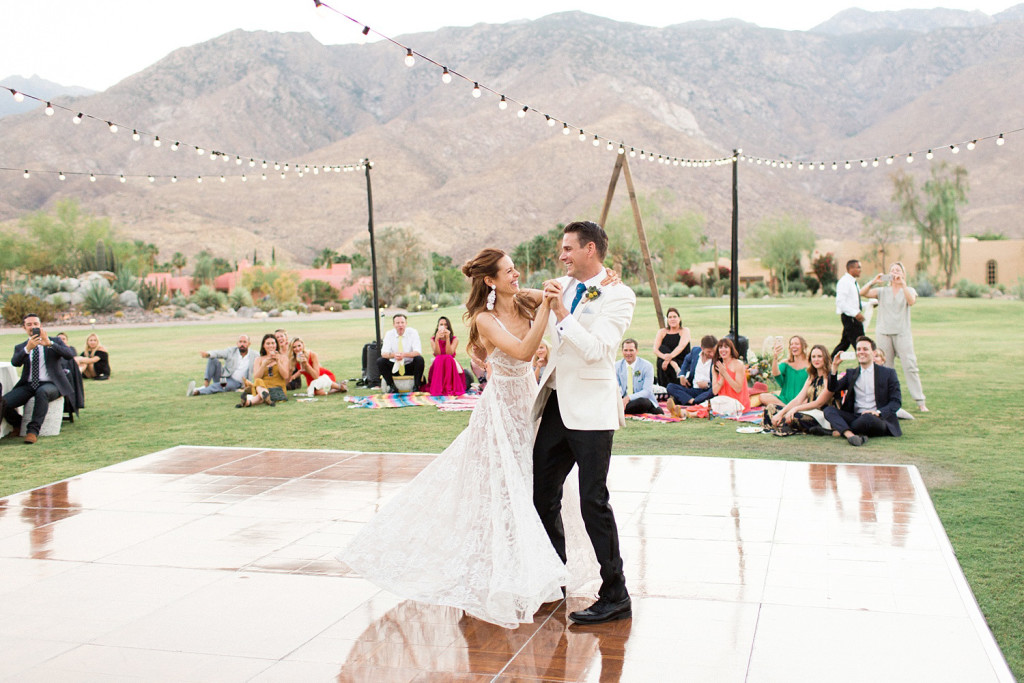 MixPacific was the perfect one stop solution for all our wedding needs. Dan really went the extra mile. Not only did he provide the audio set up for the ceremony but he also curated a cocktail hour before moving over to handle the reception. I kept asking Dan for extra little things and he didn't hesitate for one moment to help, even chiming in with a live "beep" effect so I could cuss during my speech and not offend my new in laws. His music was perfectly on point for our crowd and even though it was 105 degree heat, he got everyone on their feet. Thank you Dan. We really could not have done it without you. -Brendan & Taylor

Recessional Song: Steve Winwood – Higher Love

James & Hilary M. (Palm Desert, CA)   photos by Chris Glenn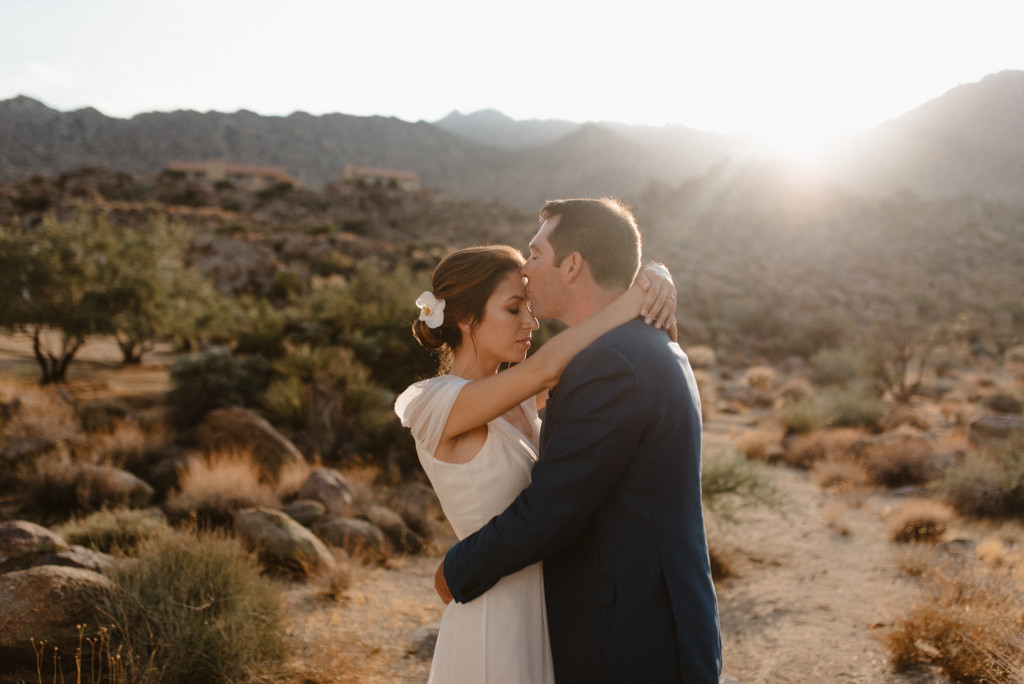 I cannot recommend Dan enough as a DJ, and as a true professional. Dan emceed my wedding, and worked with my bride and I on our ceremony and reception. There was a thunderstorm about 2 hours before our ceremony was scheduled to start. Dan was not only setting up and moving his gear around in the pouring rain, but also helping everyone else make sure that everything went as smoothly as possible. He executed the ceremony flawlessly, and then transitioned seamlessly into the reception. Mixing in a perfect combination of our requests with some his own recommendations, it was a great party and a night to remember. And he was excellent at handling the speeches and delivering the announcements as well. All in all, he handled a very stressful and difficult situation with class and professionalism. Again, I cannot recommend MixPacific highly enough. -James & Hilary

First Dance: Al Green –  Let's Stay Together

 Evan and Ali B. (Calamigos Ranch, Malibu CA)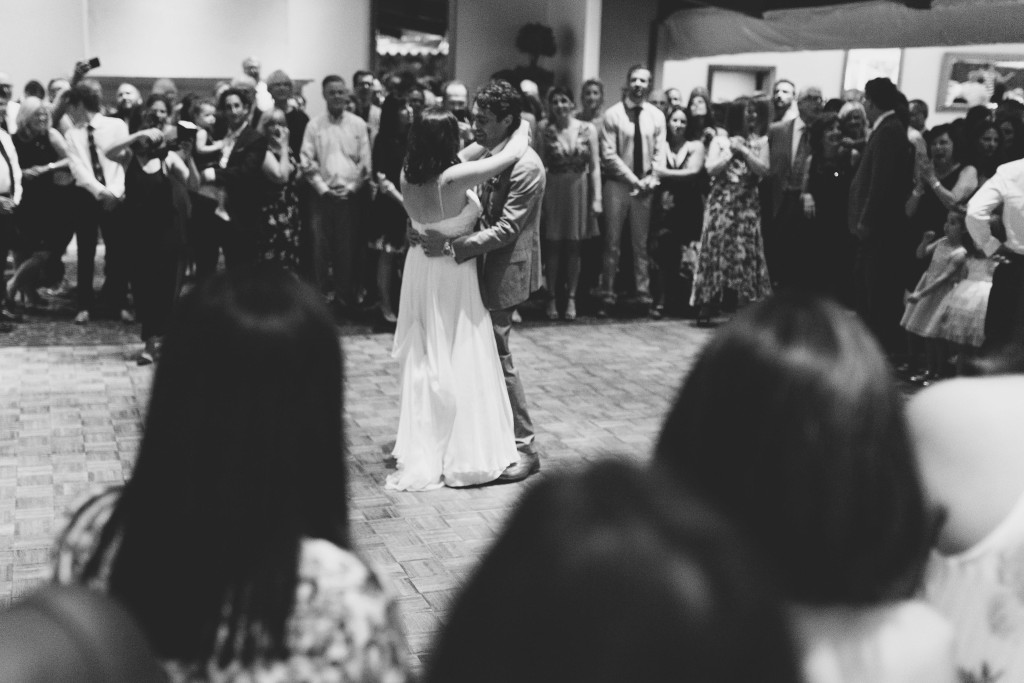 MixPacific was the perfect choice to DJ our wedding. From the first time we met with Dan through the event, we couldn't have been more thrilled to have worked with him.  Dan did an amazing job curating our music selections for the entire evening; from music choices during the ceremony, creating the perfect vibe with a reggae happy hour to a high energy dance party that followed. All we have heard from our friends and family was how much fun they had, and the music certainly made that happen. Dan is the perfect choice for your wedding! -Evan and Ali

First Dance: Gary Clark Jr. – Our Love
Laura and Michael N. (Belmond El Encanto, Santa Barbara CA)   photos by Nate and Jenny Weddings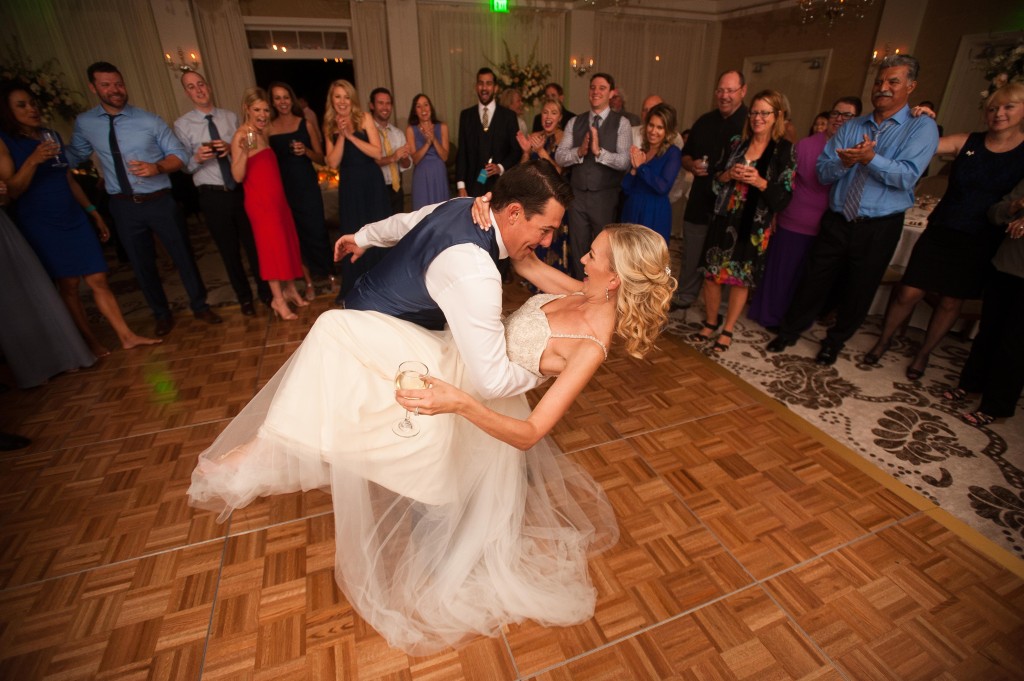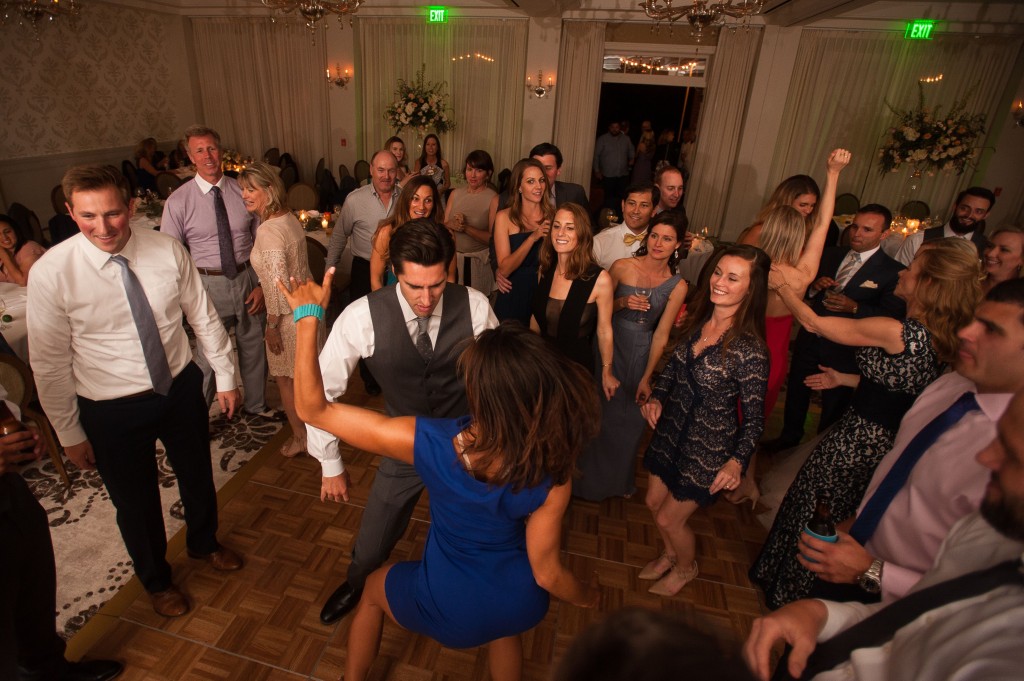 MixPacific really got our wedding reception off to the right start! Dan took the extra time weeks before to dive deep into exactly how we wanted our reception to go. He planned out the music and gave us set playlists so we could figure out the vibe we wanted to achieve. When the big day came it was a relief not to worry about the music and let Dan do what he does best! The reception was even better than we expected! The music flowed perfect from dinner to dancing and then to partying like we were back in college with Dan playing all the hip hop hits from the 2000's that everyone loved. We would recommend MixPacific for any parties or celebrations! -Laura and Michael

First Dance: Ray LaMontagne – You Are the Best Thing

Amanda and Iván S. (Wattles Mansion, West Hollywood CA)   photos by Jenna Rose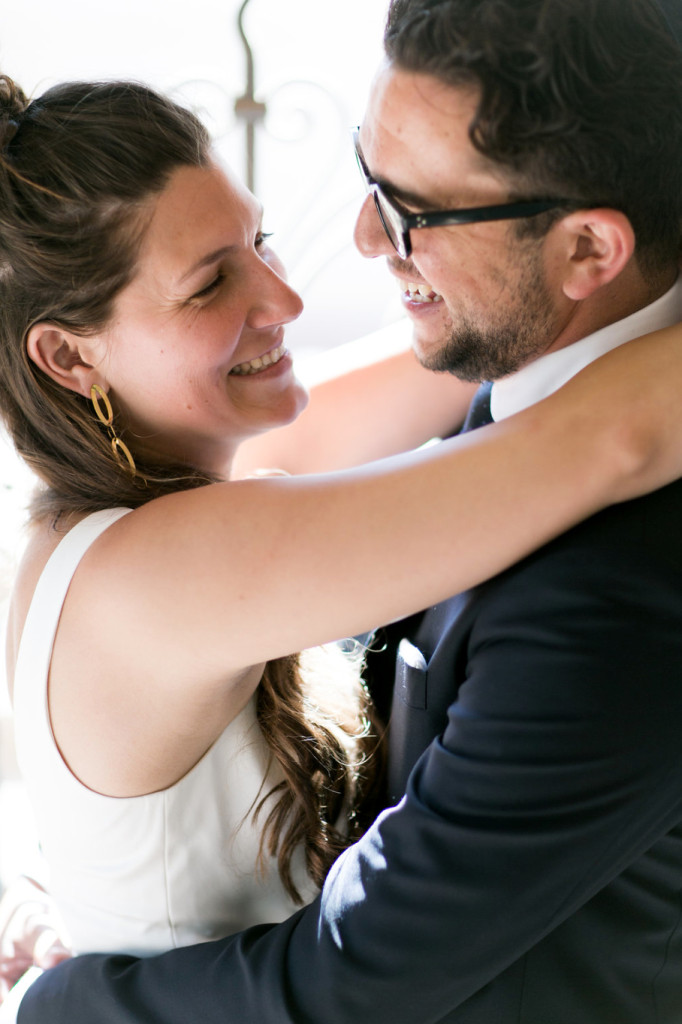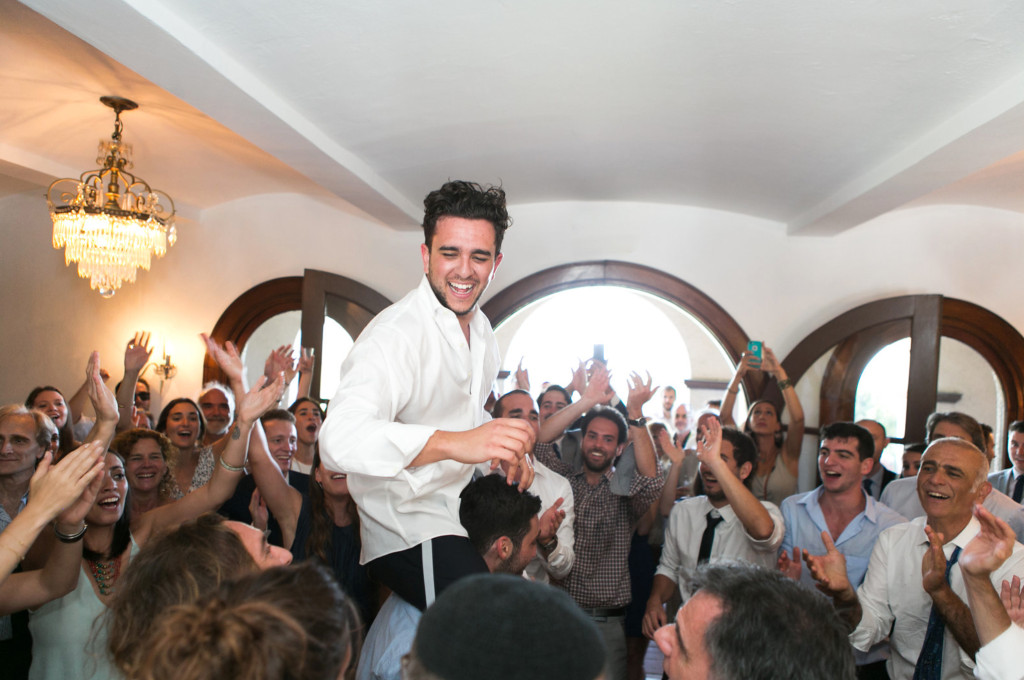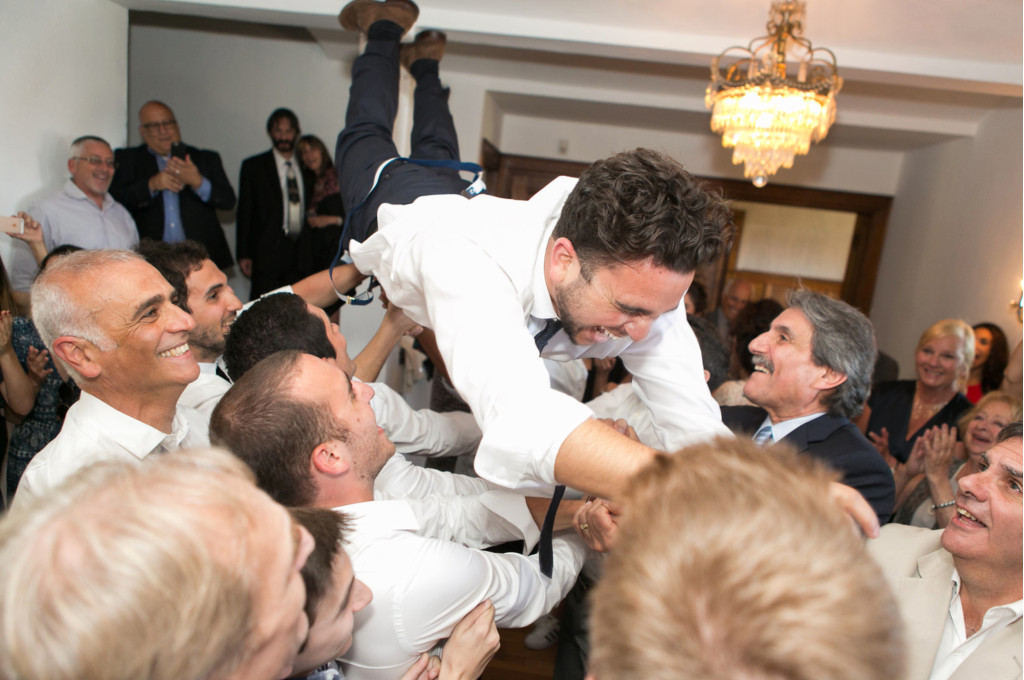 Dan was an amazing DJ! He worked with us at every stage of the planning process to create an environment and feel that reflected all the joy and excitement we felt celebrating with our friends and family. Dan's taste is wonderful and we felt we could trust him to fill in the gaps of the evening – which he did seamlessly. In fact, everyone remarked at what great music our DJ played and how warm and receptive he was with our guests. Dan really knows what he's doing. MixPacific was highly recommended to us, and now we have the pleasure of doing the same! -Amanda and Iván

Processional Music: Pat Metheny –  Above The Treetops

Elspeth & Beau G. (The Castaway, Burbank CA)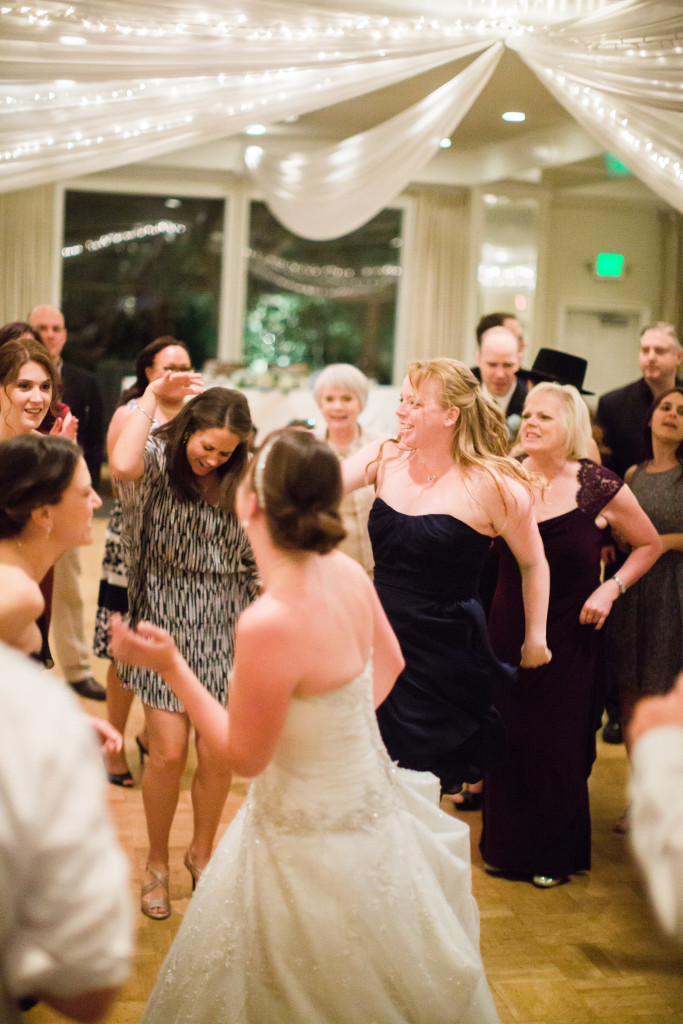 We hired MixPacific for our wedding and Dan did a phenomenal job!  Our main goal was for a great party, and everyone knows a great party and atmosphere starts with music.  Dan was fantastic, and with an amazingly huge music repertoire, he has anything you could ask for! From classical, rat pack, bluegrass, ska, 90's and more, he played everything we wanted to hear.  He was a class act professional, and throughout the night, Dan interpreted the audience to keep the dance floor moving!  The night was truly epic – we couldn't give a stronger recommendation! -Elspeth & Beau

Recessional Music: Reel Big Fish – Don't Stop Skankin'

Ben & Rachel H. (Wattles Mansion, West Hollywood CA)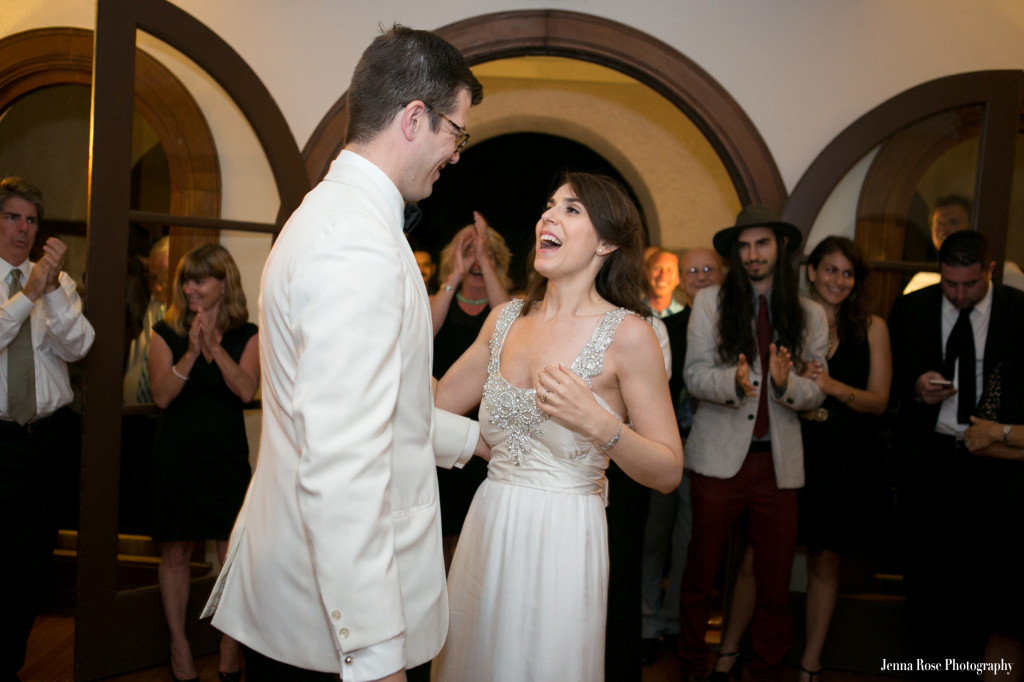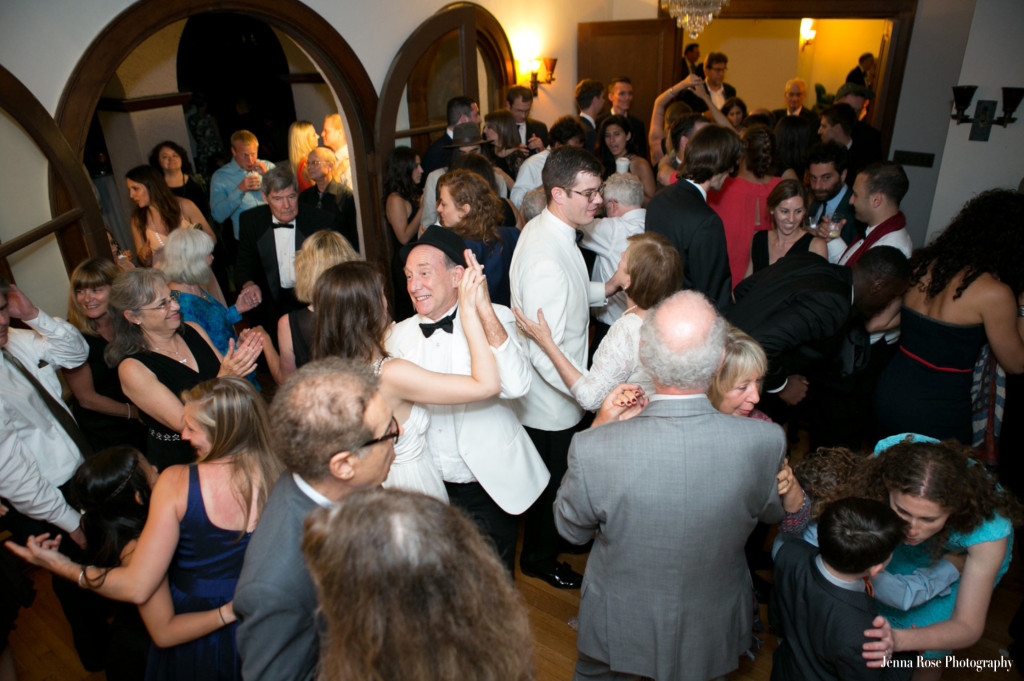 MixPacific really blew us away with what a fun party we had at our reception. Dan went above and beyond in delivering a raucous good time, and really did it seamlessly. At every turn we felt like he was anticipating the songs we wanted to hear, and our guests walked away raving about the music and how engaged everybody got. Everyone that came, from our friends to our families, had a great time. Put your wedding in Dan's capable hands and you're going to have an awesome party. Full stop. -Ben & Rachel

First Song, Open Dance: Beyonce – 7 11

Sarah & Eitan N. (Camp Hess Kramer, Malibu CA)   photos by Jason Burns Photography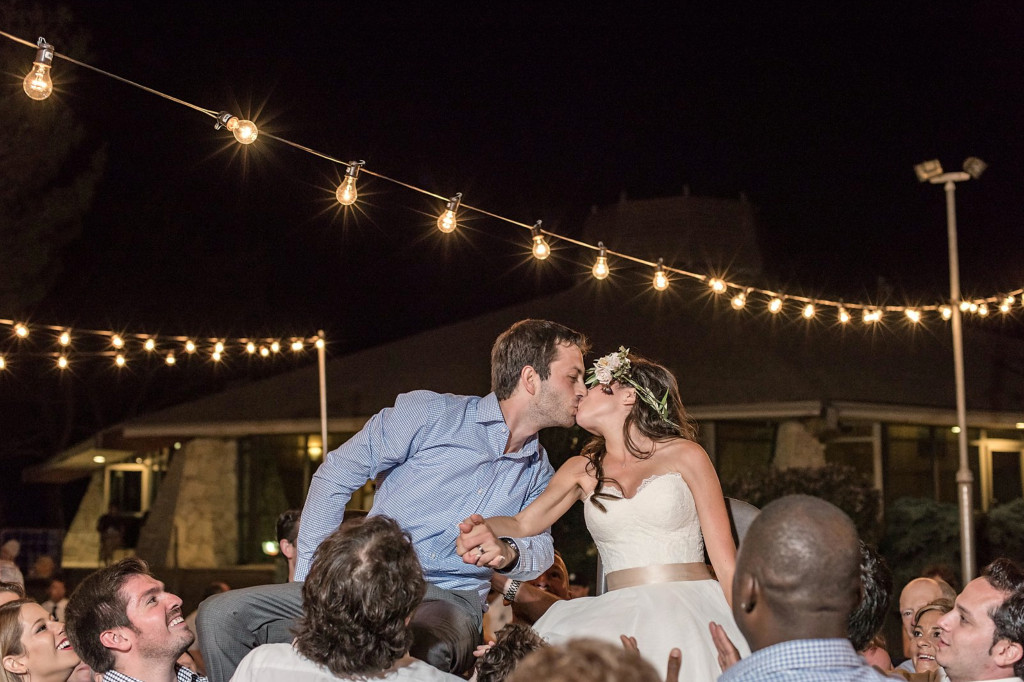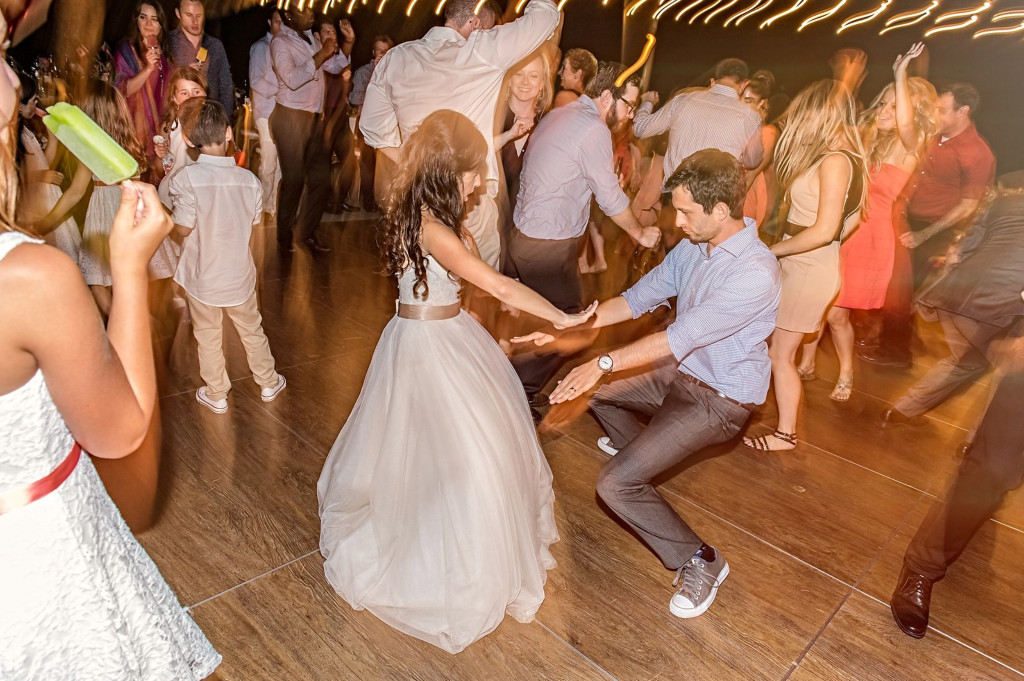 Dan is an amazing DJ! Our dance floor was packed the entire time and he kept on playing songs that all of our guests loved. For my wedding my biggest focus was for everyone to be dancing. MixPacific made this dream a reality. Dan also was a pleasure to work with and was easy going and adaptable the day of. I highly recommend MixPacific! -Sarah & Eitan
Reception Entrance Music: Michael Franti & Spearhead – Say Hey (I Love You)

Andrew & Lydia W. (California Yacht Club, Marina Del Rey CA)   photo by Lori-Lynn Navarro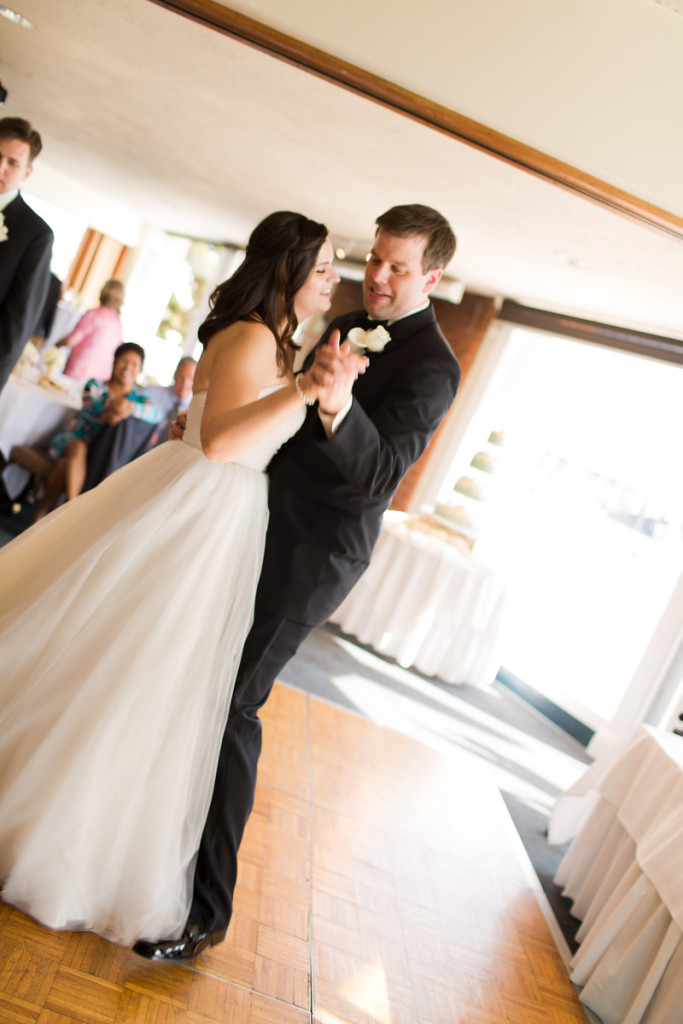 MixPacific rocked our wedding! Dan helped us navigate our musical tastes creating an AWESOME playlist for our reception, not to mention keeping us on track with his MC skills. Guests loved it and we loved it! Would definitely book him again!!! -Andrew & Lydia

MixPacific MADE our reception! Our friends and family are still talking about our dance floor. We asked Dan to deliver 90s hip-hop and he took us back in time for four glorious hours. Dan's playlist was full of surprises, calling up songs that we had long forgotten about. The night was full of dancing, laughter and lots of ill-advised 90s rapping. (We booked Dan for our after-party as well, an add-on I HIGHLY recommend.) If you're looking for something outside the box and want your reception to make a lasting impression, MixPacific can't be beat.
Kathya M. (Los Angeles CA)

Although we did not have a bottomless budget for our wedding, MixPacific made it feel like we did!  We had a wide selection of music in mind such as 80's new wave, Spanish and pop songs. Dan worked on the playlist with us and put all of these genres together seamlessly for the dance floor. Dan made an incredible medley mix for the father/daughter dance that everyone is still complimenting us on.  Will definitely be booking him again!